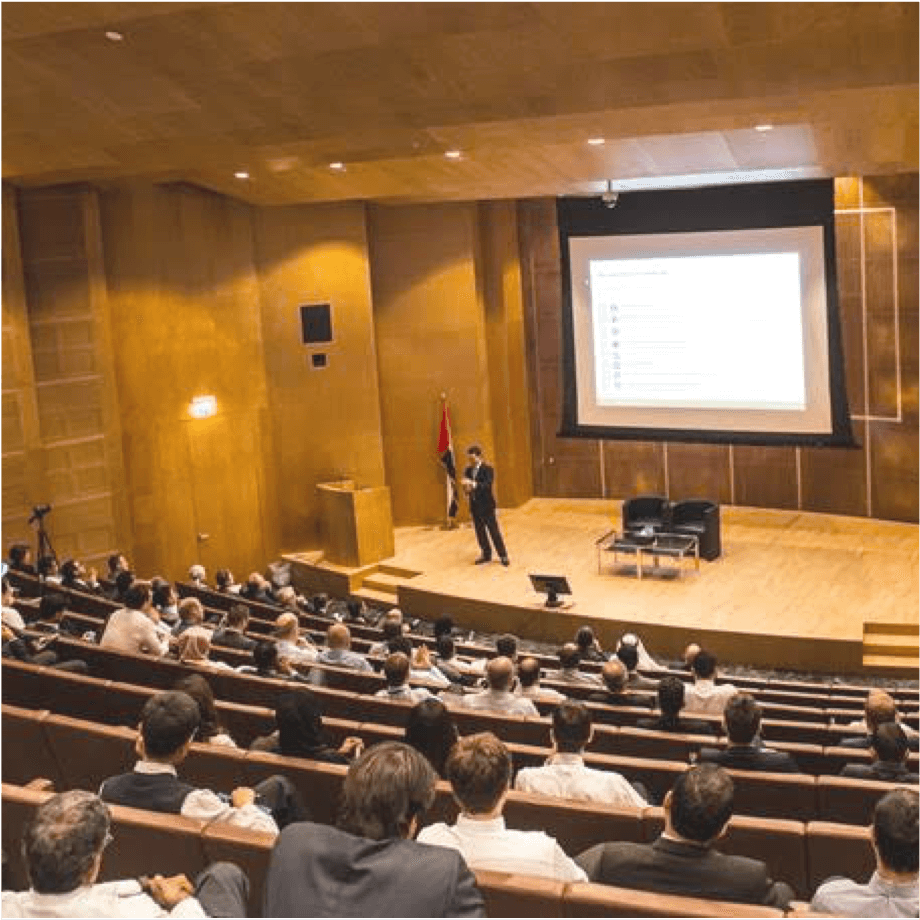 Back to People
Investing in Our People
Since its creation, ADIA has placed education and talent development among its core priorities. Our employees are encouraged to grow their careers through a combination of on-the-job learning, executive education, technical skill development and professional qualifications.
Skills Development
ADIA's success is built on the ability of our people to upgrade their skills and experience on a continual basis.
Our managers and employees work together to identify professional development opportunities. In addition to providing approved training programmes in a broad range of general and technical areas from respected external vendors, we also create tailor-made programmes to meet specific needs.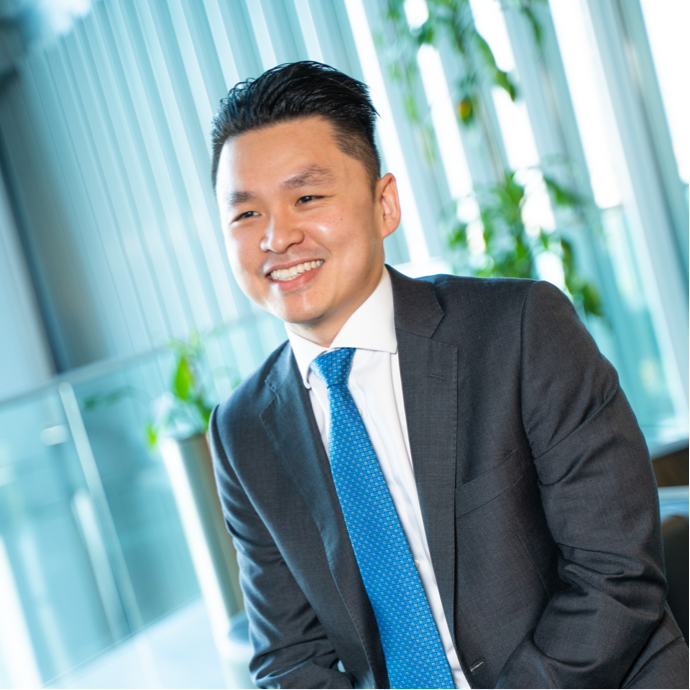 ADIA is a learning-orientated organisation, and we take a holistic view of developing our peoples' capabilities in line with ADIA's overall objectives. This aligns individual achievement with institution-wide success. We support our people to be intellectually curious and bring their innovative ideas to work every day, helping to refine our current practices and evolve new ways of doing things.

Eugene Oon Soo Kai

Head of Talent Management
Human Resources
At a more advanced level, we support our people to develop their careers through further education and professional accreditations. Study leave and tuition fee reimbursement are offered for a range of post-graduate degrees and professionals qualifications including, among many others, the Chartered Financial Analyst (CFA) programme. ADIA is proud to employ the largest number of CFA charterholders in the Middle East.
ADIA has long-standing relationships with many leading business schools and universities and we work with them to create bespoke courses delivered by visiting professionals. We also send our people to campuses around the world for on-site executive learning programmes.
Professional Growth
ADIA's working environment is one where sustained performance is recognised and rewarded with expanded opportunities and professional advancement.
On-the-job learning and exposure to a wide variety of projects is a key component of the educational experience at ADIA. Managers are responsible for providing their teams with opportunities to grow, and formal structures are in place to recognise individual progress.
ADIA provides employees with access to many of the world's top executives and leading thinkers. Visiting experts are regularly invited to share their views on global themes and investment trends, either in private meetings or more broadly to all employees in our auditorium.
Scholarship Programme
In keeping with the vision of ADIA's founders, developing UAE National talent is central to our people management strategy.
One of the ways we achieve this is through the ADIA Scholarship Programme.
The process of selecting future ADIA Scholars begins in secondary school, where we identify and engage with students who achieve consistently strong academic performance and display outstanding potential.
Those students who apply and meet the criteria for ADIA's Scholarship Programme are then sponsored to attend prominent universities in North America, Europe and throughout Asia, including an increasing number in China. Many focus on multi-disciplinary majors, aiming to develop the varied skills needed for the workplaces of the future.
At any one time ADIA has up to 100 students enrolled in the Programme, which provides comprehensive and individualised support to guide them through their entire university experience. In addition to sustained academic performance, ADIA Scholars are measured on a range of extracurricular activities including professional skills development and community involvement.
Upon graduation, ADIA Scholars are invited to apply for full time roles at ADIA. Those that join the team bring with them a global perspective, including first-hand experience of different cultures and languages.
The Programme has played a valuable role in accelerating my professional development through the various programmes, events, and activities it provided during college. This support continued after I joined ADIA in the Private Equities Department, where the concept of teamwork is fully applied and accountability matters the most.

Abdulla AlKetbi

Associate
Private Equities
Read More
More about our people
Browse and click through to our other People pages below, or click the link to go back to the People home